Environment and safety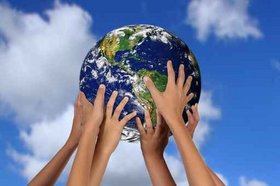 Today anyone speak about "environmental conservation", "protect of the nature" and "sustainable future", but for Effebiesse these terms are really integrating part of the mission business.
For a long time, in fact, our company has adopted an environmental policy based on the use rations of the resources, aiming to prevent pollution, to utilize energy resources effectively and to reduce and dispose of waste products in a responsible manner.
Above all the absolute respect of the norms in vigor represents one of the point's hinges of our business management.
In all the units of our company ( Zamak die-casting, metal polishing and washing, galvanic treatments ) we are increasing and improving the containers and bins where put the discards for a correct recycling. All the refuse coming from the working process are stocked in special containers and sent to authorize centers for the selling off.
At every stage from planning, procurement, sales, logistics and service to recycling and disposal, we aim to offer products and services which have minimal environmental impact and give maximum consideration to safety in operation and handling.
Through environmental education, we will continue to raise awareness of all of our employees in order to develop a social viewpoint that enables them to conduct environmental activities under their own responsibility. We avail ourselves of external advisers who carry out periodic but regular analyses acclimatize them to the aim of check the acoustic emissions and atmospheric continuously.
All the employee are subordinates obligatorily to periodic clinical analyses and attend upgrade course in order to follow and adopt all the rules set up by the law as the protection of the job or in order to increase the safety. Our managers are day by day informed of any new instrument that can help to reduce the environmental impact our production.
Because Effebiesse works and produces today with an eye to the future.