Advantages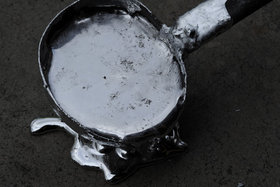 If used in place of other materials, zamak offers several advantages in die-casting processes:
- Savings. DIE-CAST ZAMAK PRODUCTS are cheaper and lighter than brass ones.
- Resistance and hardness. Die-cast zamak products have good impact, wear and tensile strength, above all when compared to moulded plastic products.
- Good corrosion strength, even under critical weather conditions (such as cass test). This strength increases when die-cast zamak products are galvanically finished (zinc-, nickel- and chromium-plating, glazing, etc.).
- Accurate die-casting and application flexibility. High zamak ductility, just as its excellent castability and resistance, are much appreciated by technical offices because they considerably increase the possibilities of use in the die-casting process and provide great flexibility in the design of parts and components.
Unlike other die-casting alloys (such as aluminium and magnesium), zinc alloys provide minimum tolerance, better finishes, thinner thicknesses and ribs. You can produce parts weighing just a few grams or several kilos.
- Versatile finish. Cast zamak pieces are so extremely accurate that they can be used for precision casting or top quality complex casting as well as to facilitate the execution of surface finishes and galvanic treatments (chromium- and nickel-plating, painting and glazing, etc.).
- Environment-friendly. Zamak and zinc alloys, generally, require less energy than similar materials for transformation into finished products. Moreover, zinc alloys release no pollutants and no toxic residues into the air during the work cycle. Moreover, it must be remembered that all die-cast zamak products are completely recyclable.